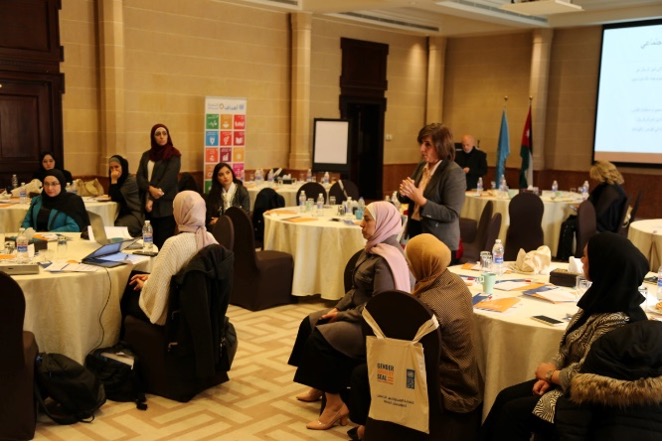 Gender equality is part of our commitment to make progress on the SDGs and the 2030 Agenda." "… I would also like to announce that the IEC is launching the implementation of the Gender Equality Seal for Public Institutions programme supported by UNDP."

H.E. Musa Maayta, Chairman of the Board of Commissioners of the Election Commission of Jordan
The Chairman of the Board of Commissioners of Jordan's Independent Election Commission (IEC) announced on 9 November 2022 that the IEC has committed to implementing UNDP's Gender Equality Seal (GES) for Public Institutions programme, making it the first public institution in the Arab States to undertake this pioneering initiative. The announcement was made in a large public ceremony marking the occasion of the establishment of the Women Empowerment Unit at the IEC.
The GES programme is a global voluntary awarding programme that aims at supporting and recognizing public institutions that commit to and improve on advancing gender equality and women's empowerment and celebrate measurable progress against internationally recognized standards to address and incorporate gender mainstreaming in its work to achieve progress reducing gender gaps.
UNDP has been partnering with IEC since 2012, offering its technical support and expertise at different levels. Today we are paving the way towards strengthening gender equality and women's empowerment at the IEC, making it a role model in the country as the first public institution to roll out the Seal.

Said Randa Abul-Husn, Resident Representative of UNDP Jordan Country Office.
Formally launched in July 2021, the Gender Equality Seal has now been rolled out globally in 14 countries in over 73 public institutions. This innovative awarding programme focuses on creating an equitable and inclusive work environment, where women and men have equal access to opportunities.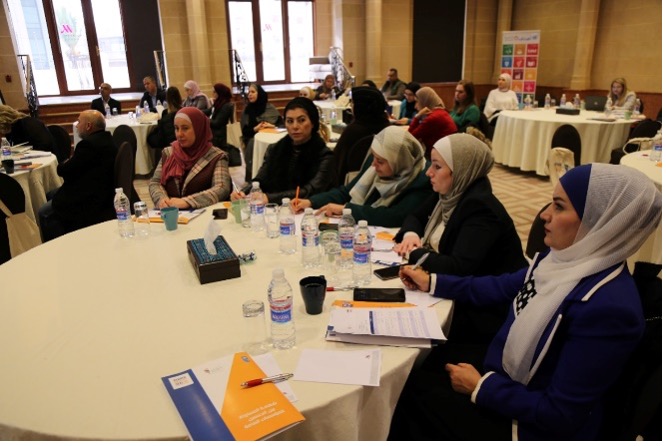 Jordan's National Strategy for Women 2020 – 2025 strives for building a Jordanian society that is free from discrimination and gender-based violence, where women and girls enjoy full human rights and equal opportunities towards inclusive and sustainable development. Public institutions have a leading role in this vision and the GES for Public Institutions, presents a powerful instrument that will support Jordan's institutions to make tangible results towards achieving gender equality invoking a set of standards and benchmarks that allow institutions to measure their progress towards gender equality, and it provides institutions with the means to mainstream gender at an institutional level.