Setting an important example and demonstrating true leadership for gender equality, the Mongolian Tax Administration (MTA) has become the first public institution in the country to implement the Gender Equality Seal for Public Institutions, in partnership with the National Committee on Gender Equality. This is part of the broader EQUANOMICS initiative, which was officially launched on September 21st in Ulaanbaatar in the presence of senior officials, including MTA's Commissioner, Mr. Zayabal Batjargal, UNDP's Resident Representative for Mongolia, Ms. Matilda Dimovska, and senior officers from MTA, the Ministry of Finance, and the National Committee on Gender Equality.
Mongolia is one of eight countries currently receiving support under the EQUAONOMICS initiative through UNDP's Gender Equality and Women's Empowerment Funding Window, thanks to pooled contributions from the Republic of Korea and Luxembourg. This underscores Mongolia's dedication to promoting gender-responsive taxation through analytical work, policy reforms, and capacity development, notably through the implementation of the Gender Equality Seal for Public Institutions within the tax administration. EQUANOMICS is implemented in partnership between UNDP's Gender Team and Sustainable Finance Hub, including the Tax for SDGs Initiative.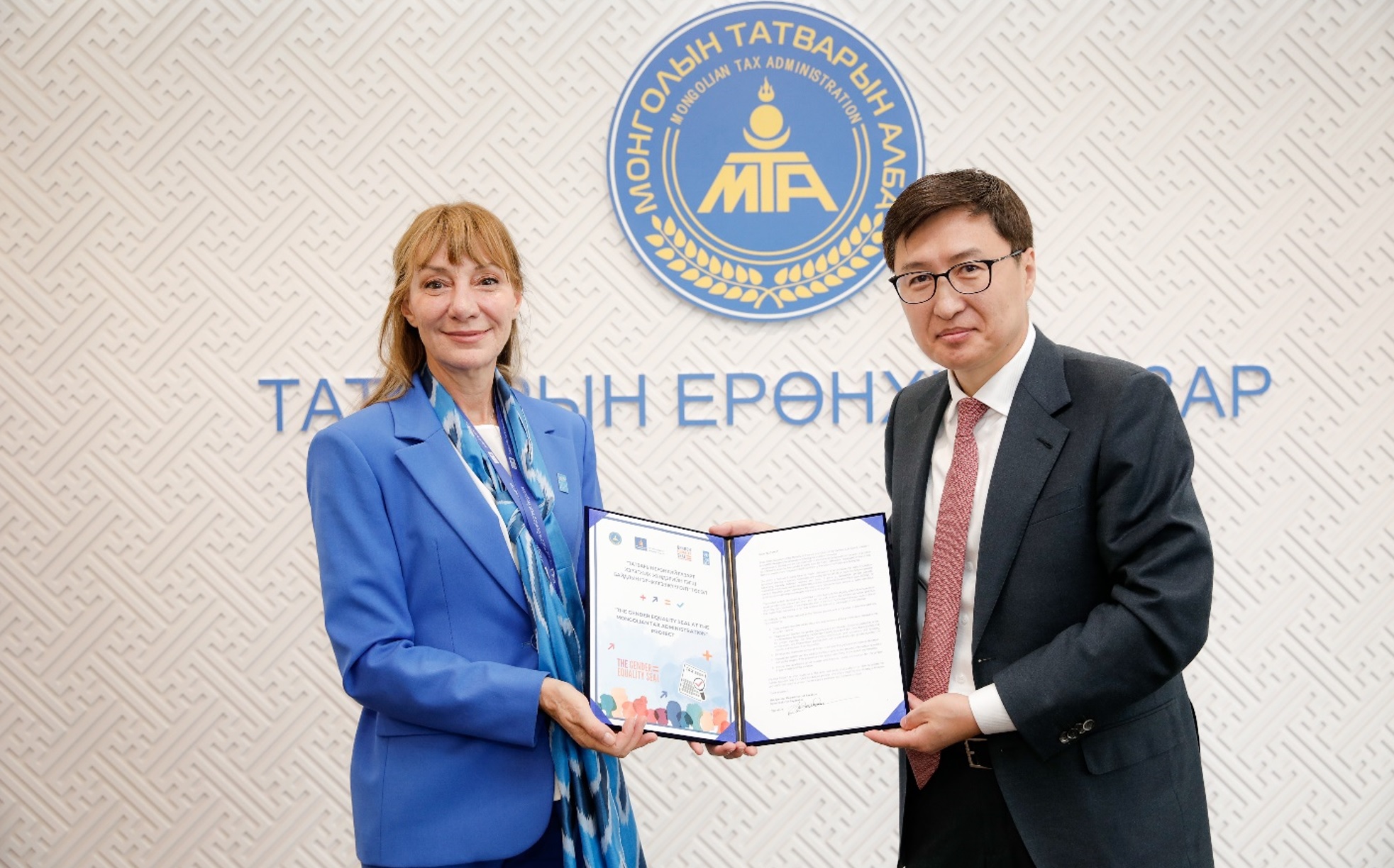 Democracy means equal participation. Equal participation does not only mean equal relations between the genders, but also equal participation in all social spheres including politics, culture, family and economy. Only then it is considered a full democracy. We aim to create equal participation in our institution within this frame

Mr. Zaybal Batjargal, MTA Commissioner
MTA will work in close collaboration with UNDP and the National Committee on Gender Equality to implement the Seal, focusing on enhancing their performance across 20 standards and 40 benchmarks organized into five dimensions: (i) planning and management, (ii) gender equality architecture and capabilities, (iii) enabling work environment, (iv) participation, partnerships, and accountability, and (v) results and impacts of public policies.
I am pleased to see the enthusiasm and interest from key public institutions in Mongolia starting with the Mongolian Tax Administration to solidify the effort for improving gender equality in Mongolia. The initiative we launch today has great potential and I am confident that the result will compel other public institutions to join and contribute to Mongolia's progress towards achieving gender equality.

Ms. Matilda Dimovska, UNDP Resident Representative Mongolia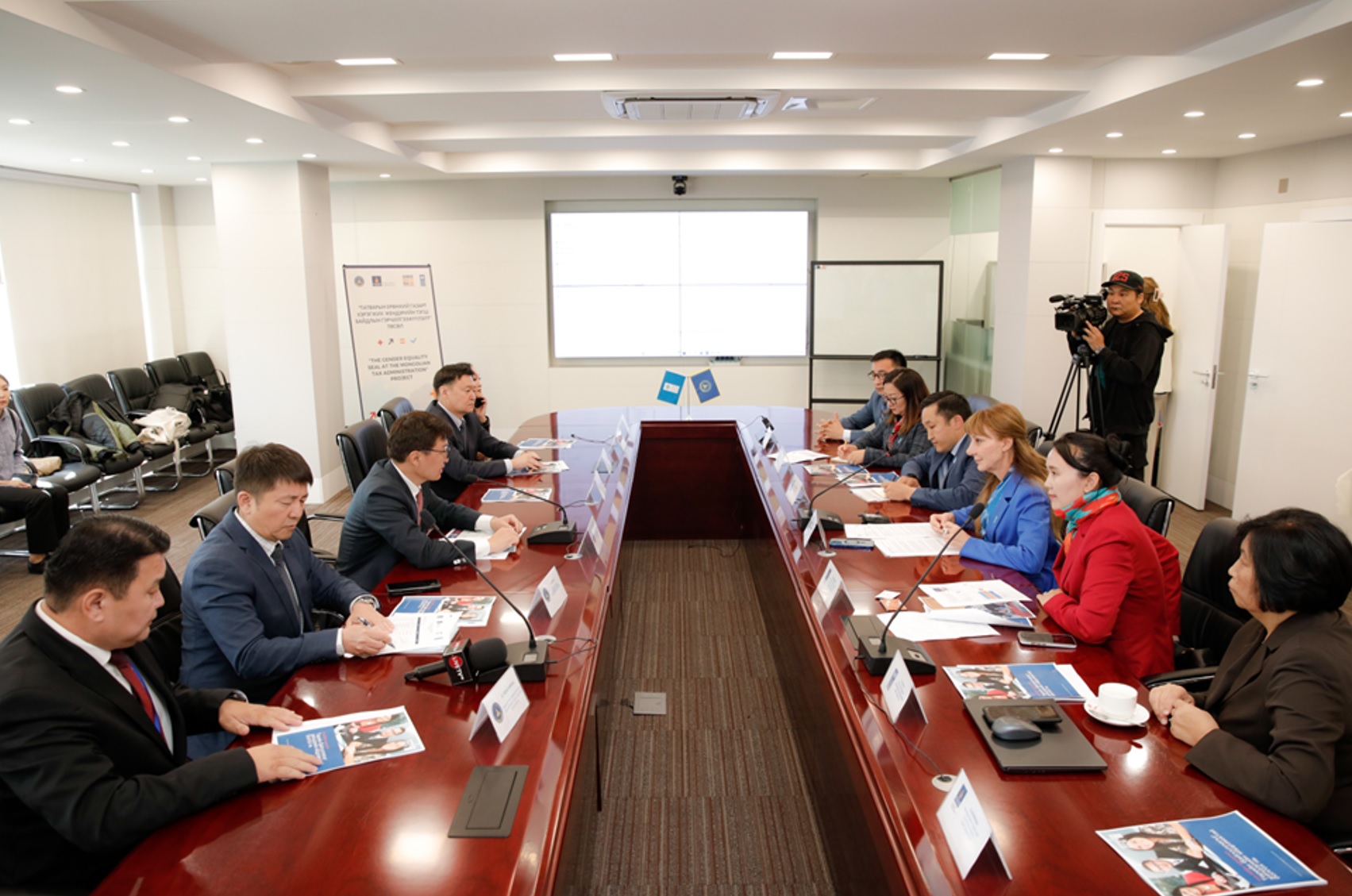 Since inception in 2021, the UNDP Gender Equality Seal for Public Institutions has been implemented in 30 countries, involving 93 public institutions. A new Seal stream targeting Ministries of finance and tax administrations was recently rolled out. Reach out to us if you would like to know more.